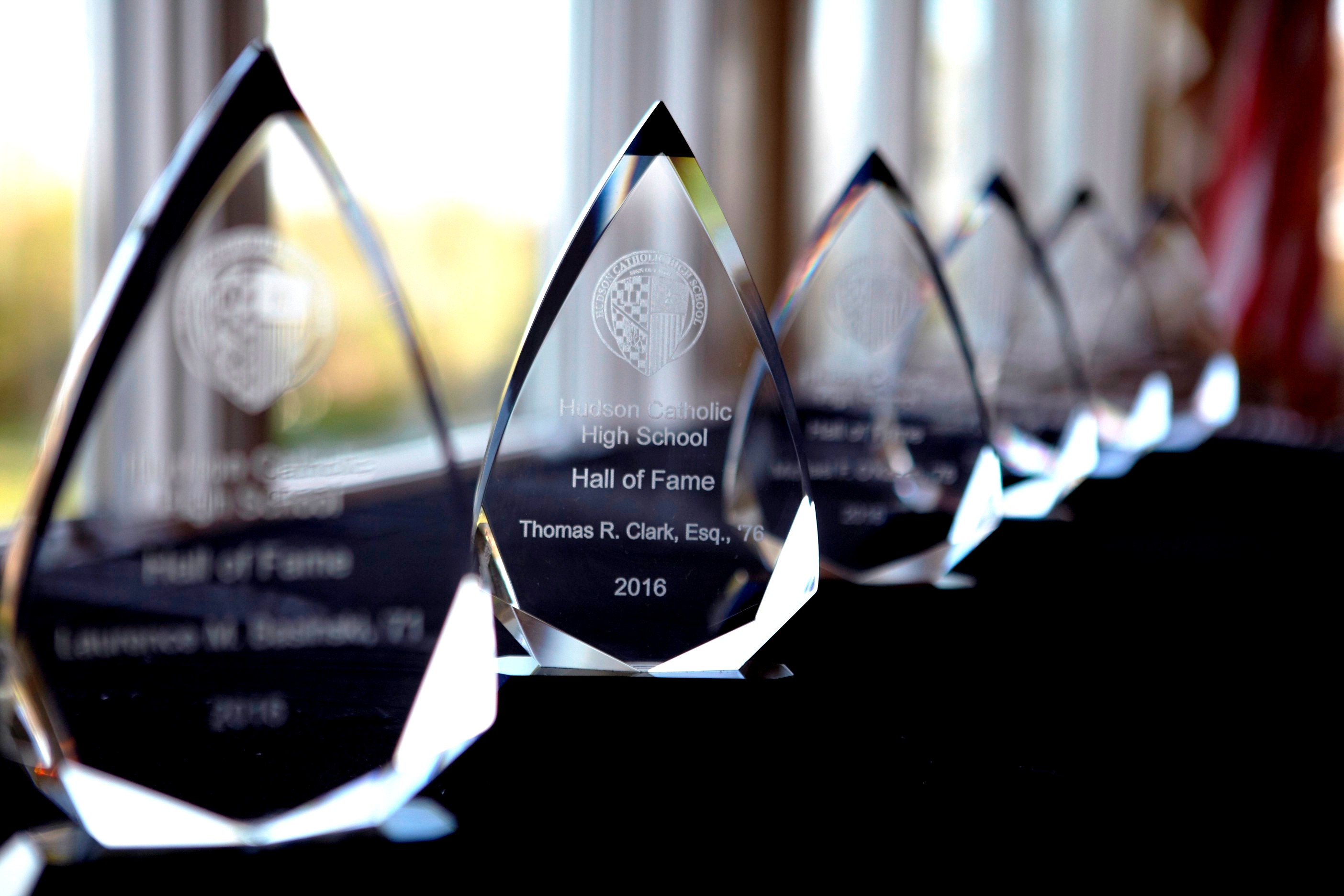 The evening was a tremendous success and all six honorees were delighted to share the laughs and in some cases tears, from laughing so hard. Here are a few moments that made being a member of the Hawk Family such a deep and life long experience that touches all our hearts. We were especially delighted to have our Christian Brothers among us once again. Of course with Br. Tim Ahern joining Tim Eigo, Jack Curry, Mike O'Koren, Tom Clark and Larry Basinski, all spoke of the difference that the mission of St. John Baptist de LaSalle has made in each of our lives. We were also delighted to hear a few remarks from Sean Gresh. Sean is the last living member of the founding De LaSalle "teaching" Brothers group of 6 Brothers who opened the school in 1964. Sean was known to those first freshmen, in 1964, as Br. Bernard Borromeo, aka Br. Bernie Gresh in 1965, he spent his first day as a teaching Brother in the "borrowed" classrooms of St. Patrick's Grammar school since the buildings on Bergen and Mercer were not ready but all the teachers and students who would become the foundation of our great school certainly were. Here are a few of the moments from this wonderful evening.
Laurence Basinski, '70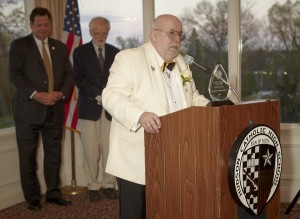 Thomas Clark, '76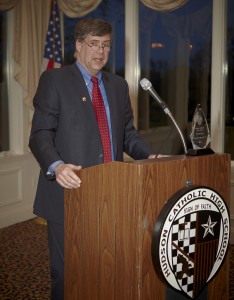 Michael O'Koren, '76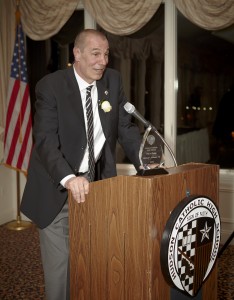 Jack Curry, '82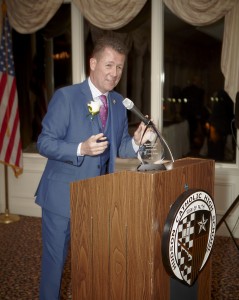 Mr. Timothy Eigo, Faculty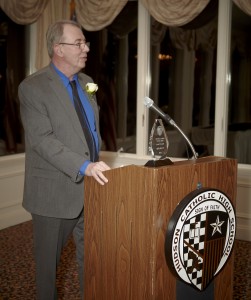 Br. Timothy Ahern FSC, Former Principal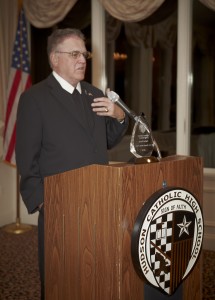 Here are three members of the Hall of Fame First Graduating Class of 1968 along with former Brother Bernie Gresh, now Sean Gresh who joined us in the celebration of over 50 years of Lasallian education at Hudson Catholic.
From left to right Jerry McCann, Sean Gresh, Bob Gironda and Charlie Hart.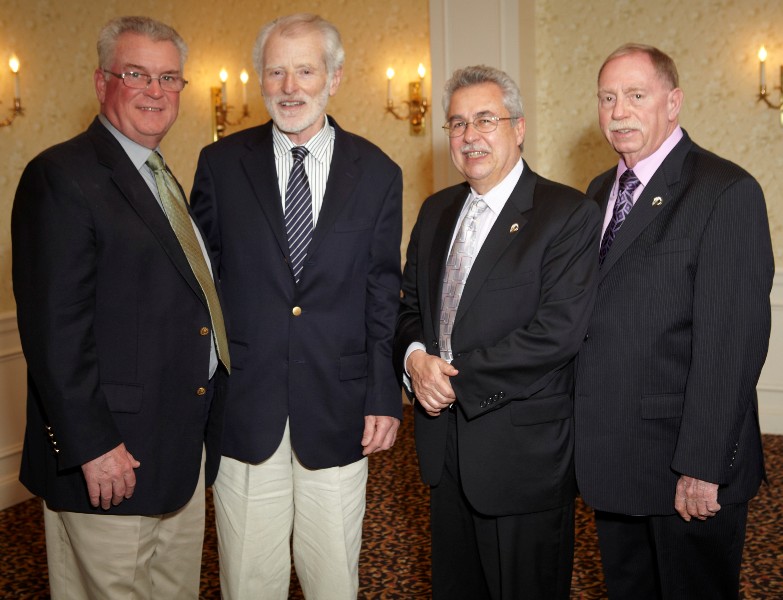 Sean was our first basketball coach in 1964 whose freshmen team who won the City Championship that year. Here on this night was a great opportunity to get a true connection from the past to the present. Sean and Nick were delighted to meet and Sean was duly impressed by the continued success, five consecutive County Championships, that  our head coach Nick Mariniello has brought to the program.  Here together in one photo is 52 years of success.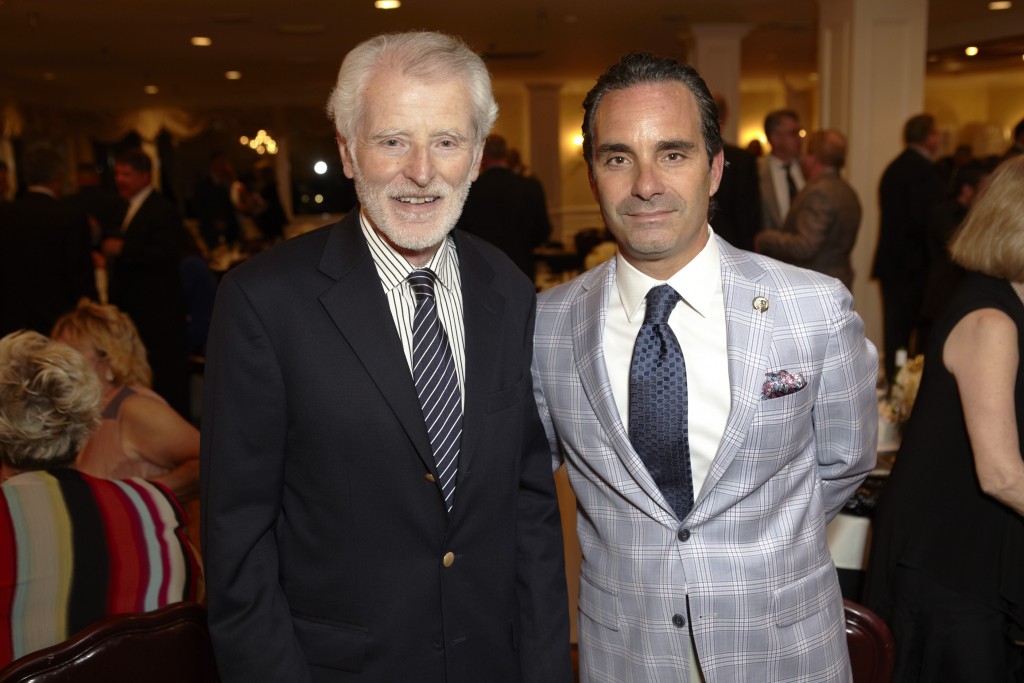 The class of 1976 was more than well represented by having two of its members inducted Tom Clark and Mike O'Koren. Here they are joined by their classmates  who attended the Hall of Fame Dinner along with a founding member of the Hall of Fame and their teacher,  Br. Patrick King FSC.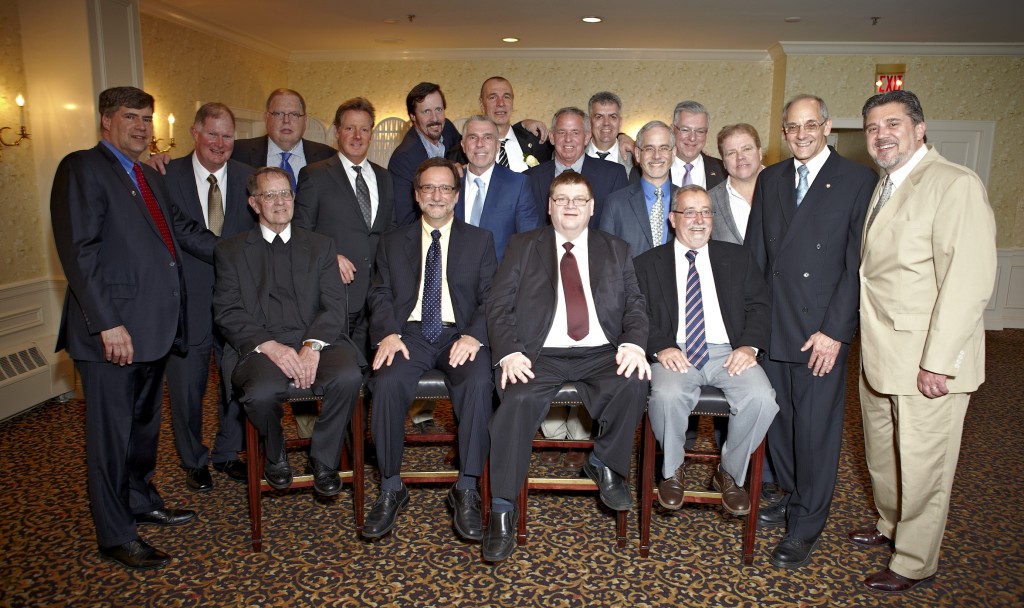 What would any Hawk Alumni event be without the men upon whose shoulders we all stand. Here joining in the celebration of Lasallian education flanked by two of the nights honorees, Larry and Br. Tim are (from left to right)    Br. Ed Hoffman, Br. Chuck Mrozinski, Br. Tim Froelich, Br. Pat King and Br. Kevin Stanton.

Jack Curry and his family filled the south side of the room.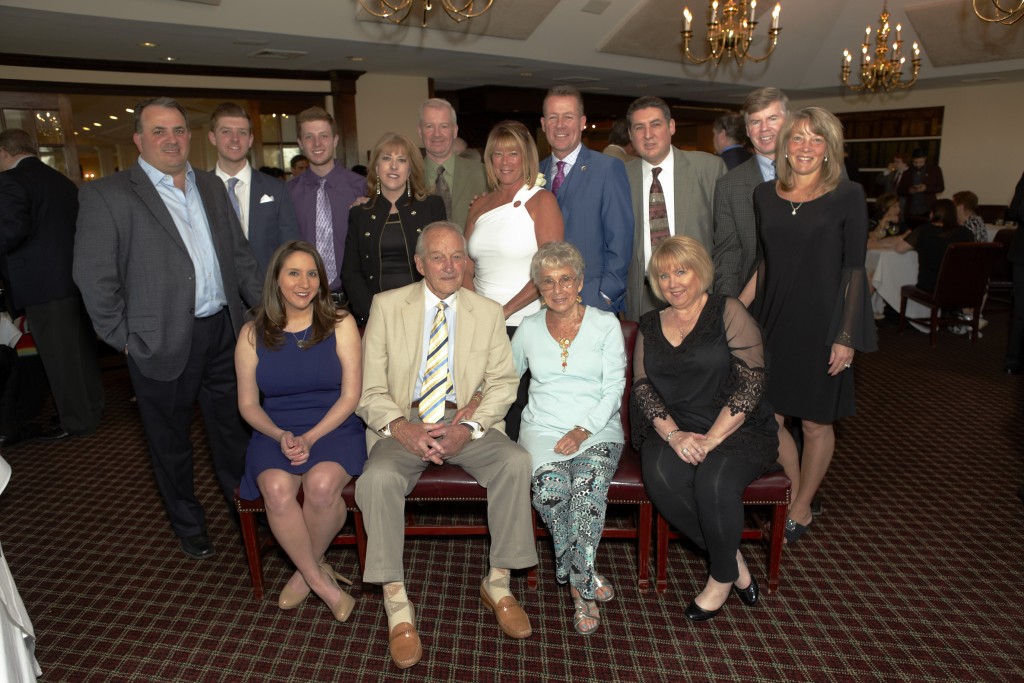 Friends and family with Tim Eigo and Larry Basinski.
THE HUDSON CATHOLIC HIGH SCHOOL HALL OF FAME CLASS OF 2016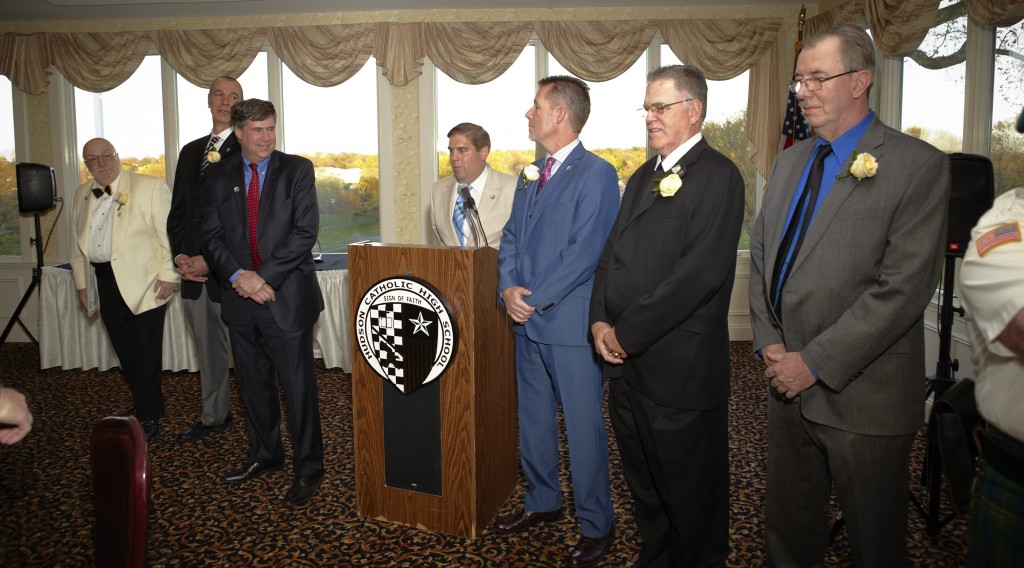 St. John Baptist de LaSalle pray for us!
Live Jesus in our hearts forever!