On Saturday, September 29th 2018 the "Hudson Catholic Hall of Fame", class of 1968, the first class to be graduated gathered together to reminice and celebrate this wonderful day. They were joined by four Christian Brothers, Br. Luke Maher, Br. Richard Kestler, Br. Martin Zewe and Br. Patrick King along with Sean Gresh, former Brother "Bernie" Gresh who was one of the founding Christian Brothers that opened the doors to our Alma Mater in 1964. Sean was one of the six Brothers assigned to Hudson Catholic who greeted these fine young men as they walked through the doors of St. Patrick's grammar school in September 1964. Also joining the celebration were James Gannon, Frank Becht and Joe Murray in this celebration of life and LaSallian tradition.
Here are some of the wonderful moments from the night

(with special thanks to Jim Salzano class of 1969, our photographer)

AND A VERY VERY SPECIAL PART OF THE NIGHT WAS HAVING OUR FOUNDING CHRISTIAN BROTHERS
ALONG WITH THE WONDERFUL CURRENT STUDENTS WHO VOLUNTEERED TO HELP IN THE CELEBRATION
OF THE 50 YEAR REUNION OF THE FIRST GRADUATING CLASS OF THEIR FUTURE ALMA MATER, HUDSON CATHOLIC.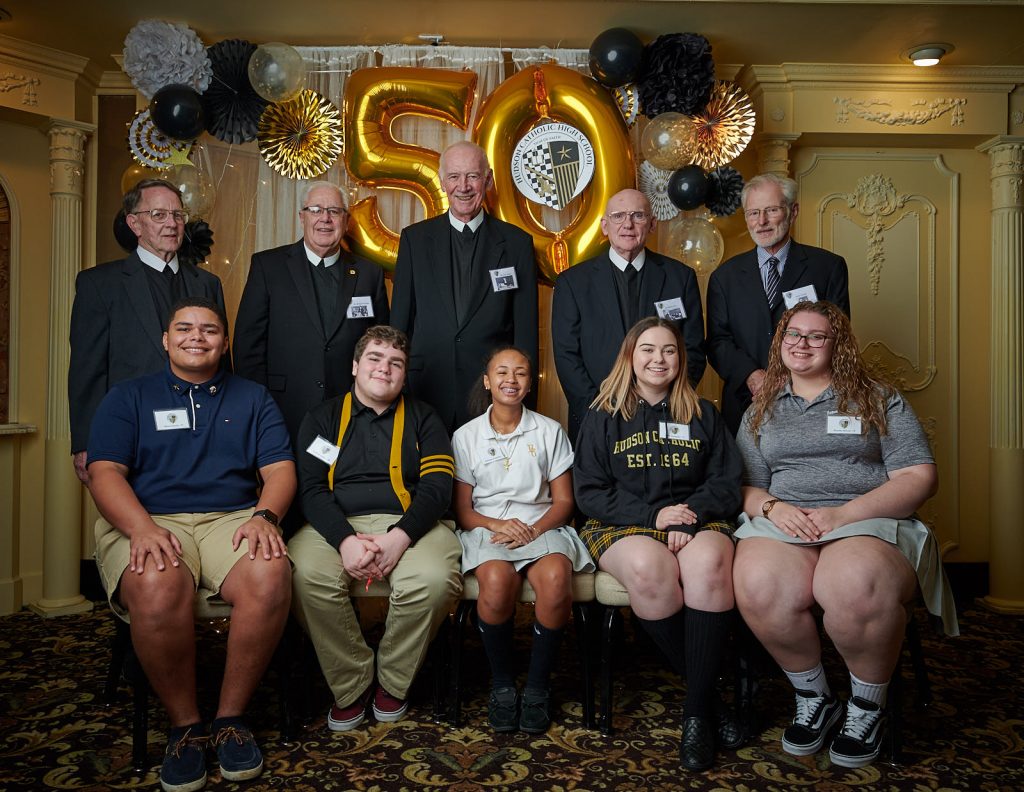 HUDSON CATHOLIC…FOREVER!