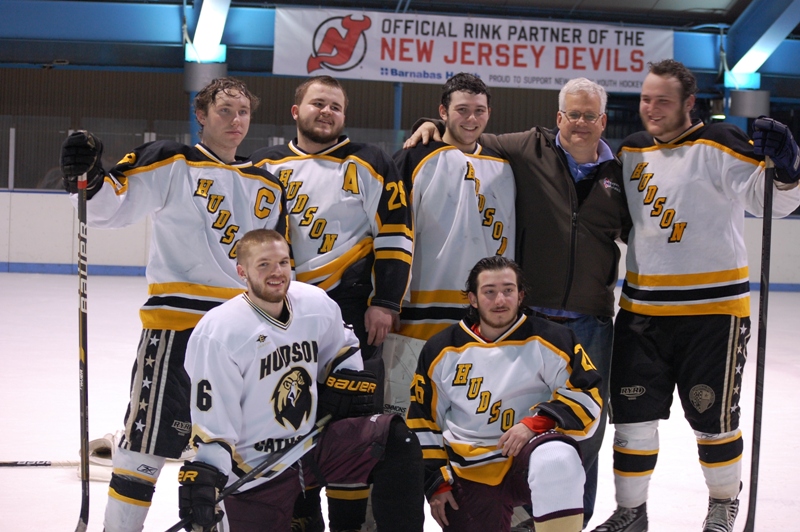 7th ANNUAL HAWK ALUMNI HOCKEY GAME
Saturday March 11th 2017
Pershing Field Ice House
Players check in begins at: 8pm
Ice Time 8:30 to 10:30 pm
All the Hawk Hockey legends will be there,
Yes that certainly does mean YOU!
To register and participate in the 7th Annual Alumni Hockey Game please send an email with your name and contact information along with your year of graduation to:<HawkHockey@hawkalumni.org>
Put *I WANT TO PLAY HAWK HOCKEY ONE MORE TIME!*
in the subject line of your email.
If you want to reach out to fellow teammates that you played with but don't have contact information please let us know who you are trying to reach and we will help you to reconnect with your teammates.
We are looking forward to seeing you all on the "Hawks Home Ice" at the Pershing Field rink for a great night of Hawk Hockey friends and family. Frank and Deb McGady will once again join us for a great night!
SUGGESTED DONATION $30/player
Make checks payable to Hudson Catholic Alumni Association
(mail to 790 Bergen Avenue, Jersey City, NJ 07306)
or bring payment to "check in/registration table".
For any additional information call the Alumni Office at the school and leave a message, 201-332-5970 ex.17