READ & VOTE HERE!
Alumni Association Proposed Language Changes
Amending the Constitution & By-Laws of the Association
Click The White Text Below To Read The Proposed Changes
You Can Also Cast Your "E-Vote" Here, by Providing Your Email Address on The "E-Vote" Ballot

Please note that the Executive Committee of the Alumni Association recommends that you
RATIFY AND ACCEPT THESE PROPOSE CHANGES.
Please Mark Your "Mail-In Ballot" To Cast Your Vote by USPS Mail
OR
If you can provide an email address you can cast your "E-Vote" here. Click on the Brick to Vote!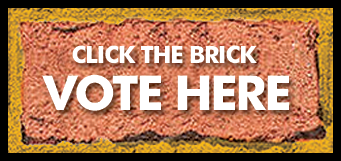 ALL BALLOTS MUST BE RECEIVED
BY 5:00 PM – FRIDAY, JUNE 4, 2021
FOR ANY ADDITIONAL INFORMATION or QUESTIONS
PLEASE CONTACT THE EXECUTIVE COMMITTEE
VIA EMAIL TO: <info@hawkalumni.org>
or by phone to 201-332-5970 Ex. 140