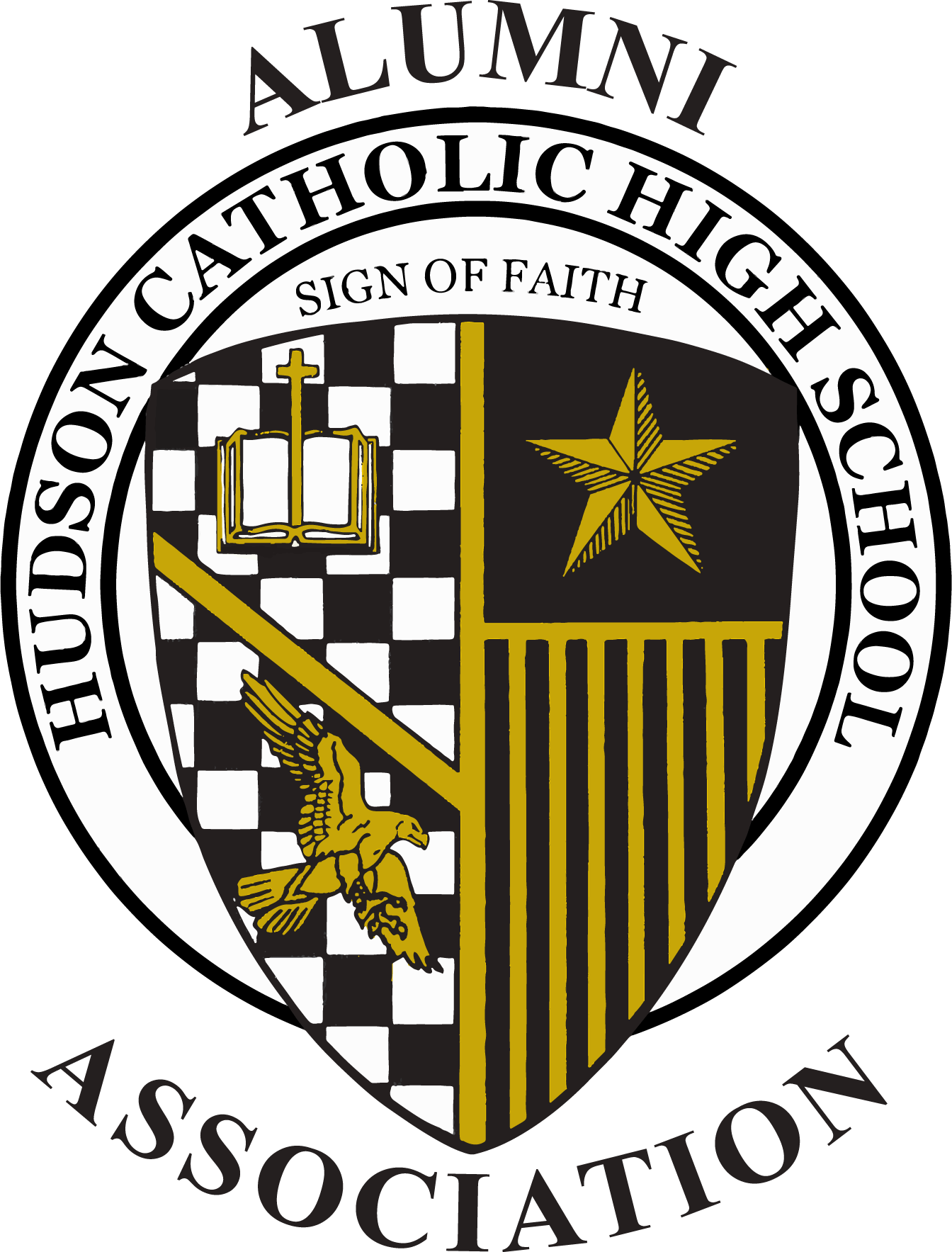 WHO WE ARE!

The Alumni Association Hudson Catholic High School, Inc., was established in late 1982 by James McDonough '73, William Regan '72, Timothy Finucane '71, John Winstanley '73 and Brother Patrick King FSC. Although it exists to support the students and Lasallian education at Hudson Catholic High School it is a completely separate Non-Profit organization from the school.
As stated in our constitution, the Association's mission is to establish, maintain, and cultivate among its members and the community a sentiment of high regard for one another and the students and community of Hudson Catholic High School. To achieve this Mission, the Association and its members have committed to the educational, spiritual and financial support of the Hudson Catholic High School community. We do this through activities which promote an environment of goodwill among the alumni, administration, faculty, parents, community, and other friends of Hudson Catholic. These activities can include those which are social and/or fundraising in nature. In conjunction with these activities, the Association endeavors to maintain communication among all alumni, the school and its administration. Some areas in which the Association is active are:
Assistance with the planning of milestone class reunions.
The annual Mass of Remembrance in which we honor those alum and parents who have recently passed.
Providing tuition assistance to our current students and their families, through our Hawk Alumni Association Memorial Funds Program.
Providing financial support to Hudson Catholic High School through the generous contributions of our members.
Keeping alumni connected via the annual golf tournament and other alumni related events.
Working in partnership with the school to keep updated a directory of alumni and contact information.
Maintaining a presence via our website and Facebook pages.
Membership is comprised of all graduates of the regular courses of Hudson Catholic High School. Members vote for the Officers of the Association and hold elected office of the Association.
Meetings are generally held on the second Tuesday of each month either virtually or in person. Notices of meetings can be found on the alumni Facebook page and are open to all alumni.
The Alumni Association then and now remains committed to the mission of St. John Baptist de LaSalle at Hudson Catholic.