July 1, 2020: Hudson Catholic High School President Richard Garibell today announced the appointment of Gary Ferrari, '73, as Chief Advancement Officer, the first alumnus to lead the development and fundraising efforts at McGinley Square.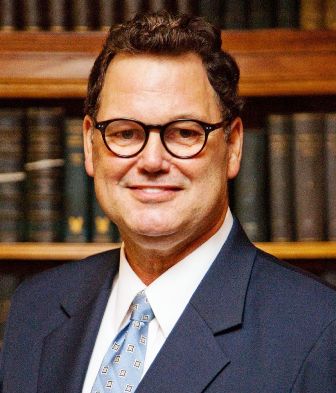 Mr. Ferrari will serve as a public face of the school, building goodwill and cultivating relationships among alumni and the at-large community who have vested interests in securing the success of the school.
Mr. Ferrari is well known in the annals of Hudson Catholic. In 2008, he lead the fundraising effort among an alumni group in the "Save Our School" (SOS) campaign that staved off an announced closure by raising $508,000 in three weeks and $1.5 million in pledges to finance the school over a three-year period. For that achievement, Mr. Ferrari was elected to the Hudson Catholic Hall of Fame in 2010.
Hudson Catholic is the sole Catholic diocesan high school in Hudson County and remains the only metro-area school in recent memory that has reversed the tide against an announced closure. As a result of these historic activities, enrollment has more than doubled from 260 in 2008 to 550 in 2020. Historically, an all-boys school until 2009, girls now represent 40% of the student body.
Mr. Ferrari's distinguished 44-year career in financial services encompassed executive positions in internal audit, regulatory compliance, and financial crimes compliance and advisory services, among the global firms of American Express, General Electric, and Ernst & Young. He is a Certified Anti Money Laundering Specialist.
Upon being notified of his appointment, Mr. Ferrari had this to say: "It is an incredible honor for me to receive the trust of my alma mater, a school for which my late mother invested sweat equity at my parish to secure my attendance at Hudson Catholic, which changed my life trajectory. My elation will quickly pivot to the hard work that must start immediately and with a sense of urgency, to assure the future of Hudson Catholic. This is a school with a proud tradition of serving the working and middle class families of Hudson County by entrusting their sons and daughters to the legacy of a Christian Brothers' LaSallian education, which nurtures the intellectual, physical, social, and spiritual growth of our students, for living a life in service to others."