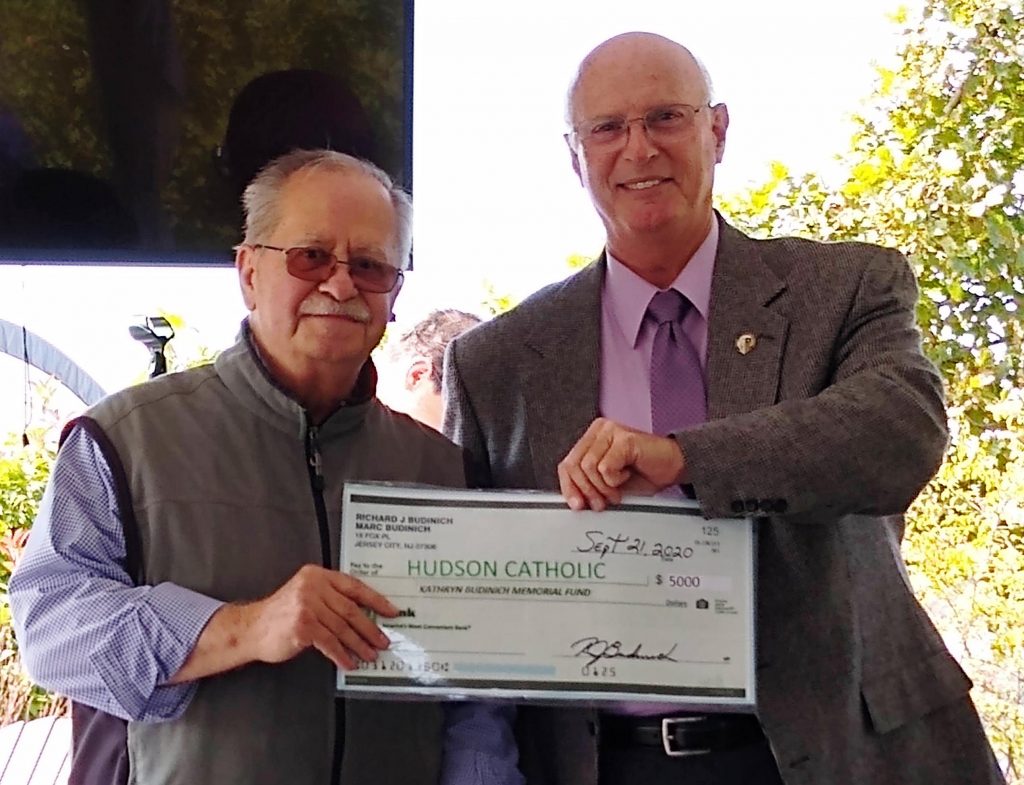 A wonderful day of Hudson Catholic family and friends. This past Wednesday at the Skyway Golf Course, in Jersey City, the Budinich family hosted a great event which raised much need funding for three great causes; our school Hudson Catholic, St. Dominic Academy and Cure AHC (Alternating Hemiplegia of Childhood).
This event is dedicated to the memory of Kathryn Budinich. The event organizer Richard Budinich, husband of Kathryn, provides scholarships to students at both great schools, Hudson and St. Dom's. In addition this event provides funding to assist in the research and cure for Alternating Hemiplegia of Childhood.
We salute the entire Budinich family and 15 Fox Place for their work to support education and medical research. Many members of the Hawk class of 1988 were joining their classmate, Marc Budinich, '88 and his entire family in this celebration of his mom's life. God bless the Budinich family and thank you all who attended in support of three great causes.