The Founding Christian Brothers Communities of 1964 to 1968 were inducted by
Brother Tim Ahearn on Friday, June 18, 2021.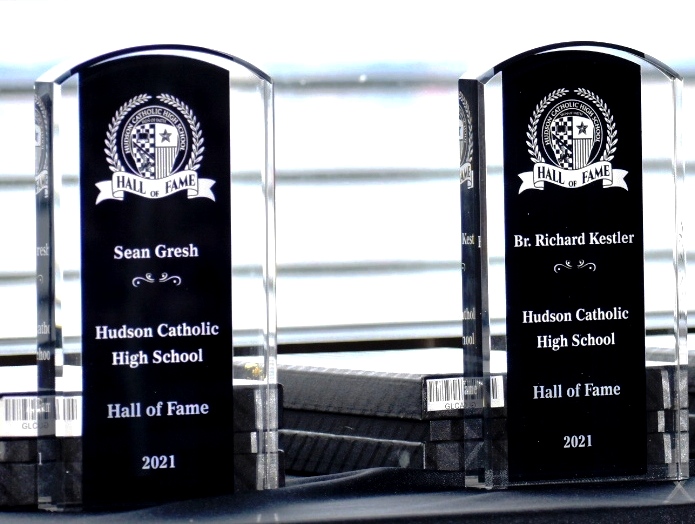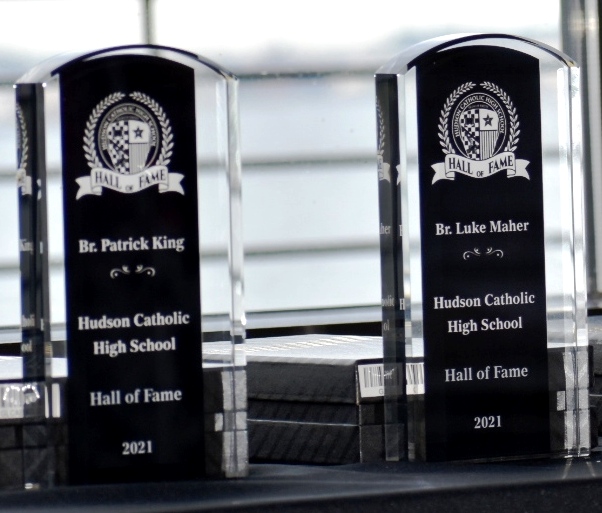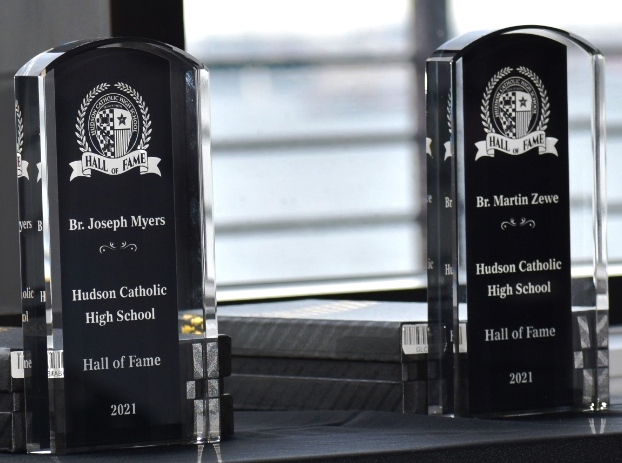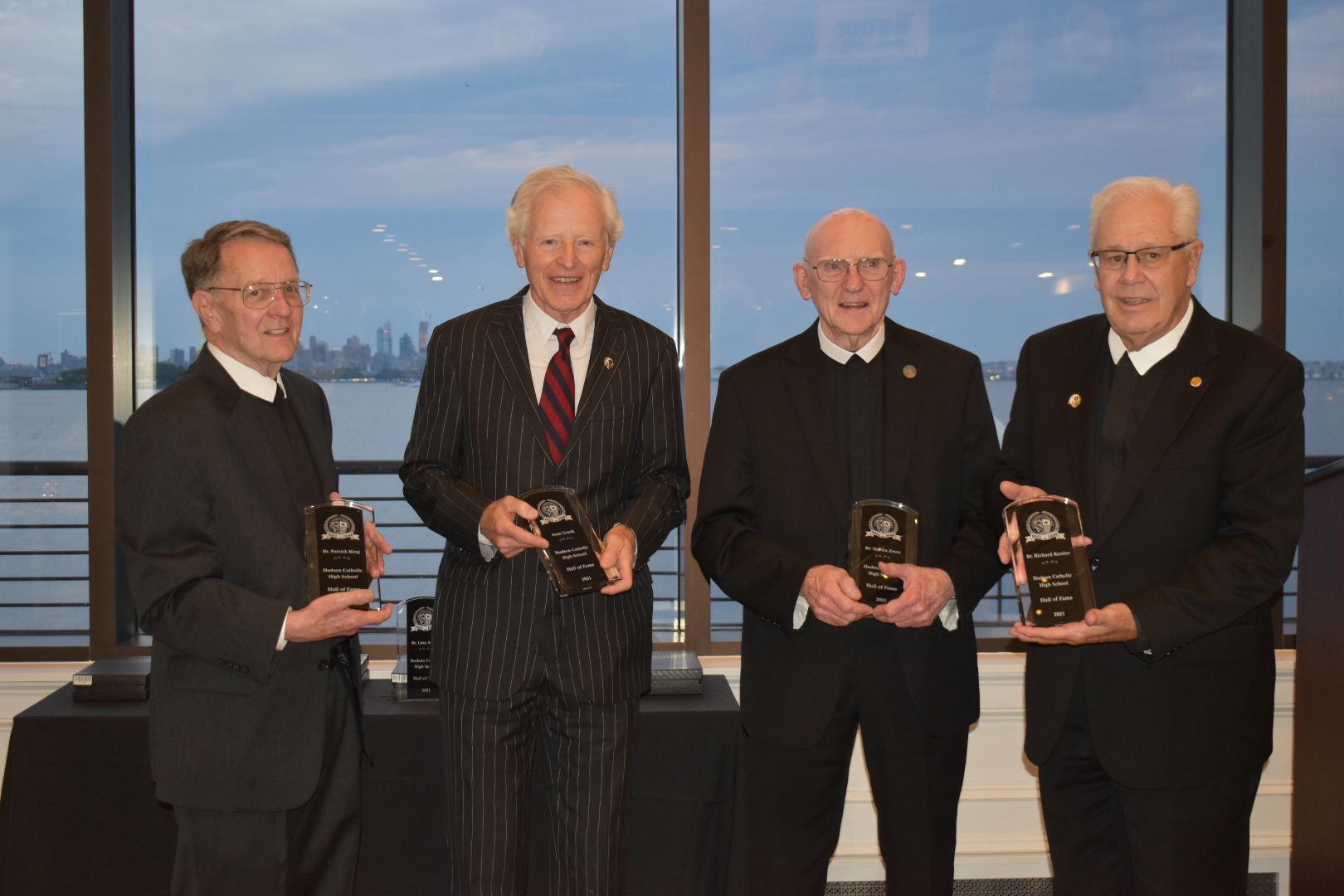 Joining us for the evening four of the honorees.
Br. Patrick King FSC, Sean Gresh (former Br. Bernie Gresh), Br. Martin Zewe FSC and Br. Richard Kestler FSC
Sean Gresh spoke about what that first day of school at St. Patrick's was like for a very young Christian Brother on his first day with the other five Christian Brothers who opened the school in September of 1964. It was a thrill and honor to have the last living member of the six founding Christian Brothers with us on this beautiful spring evening.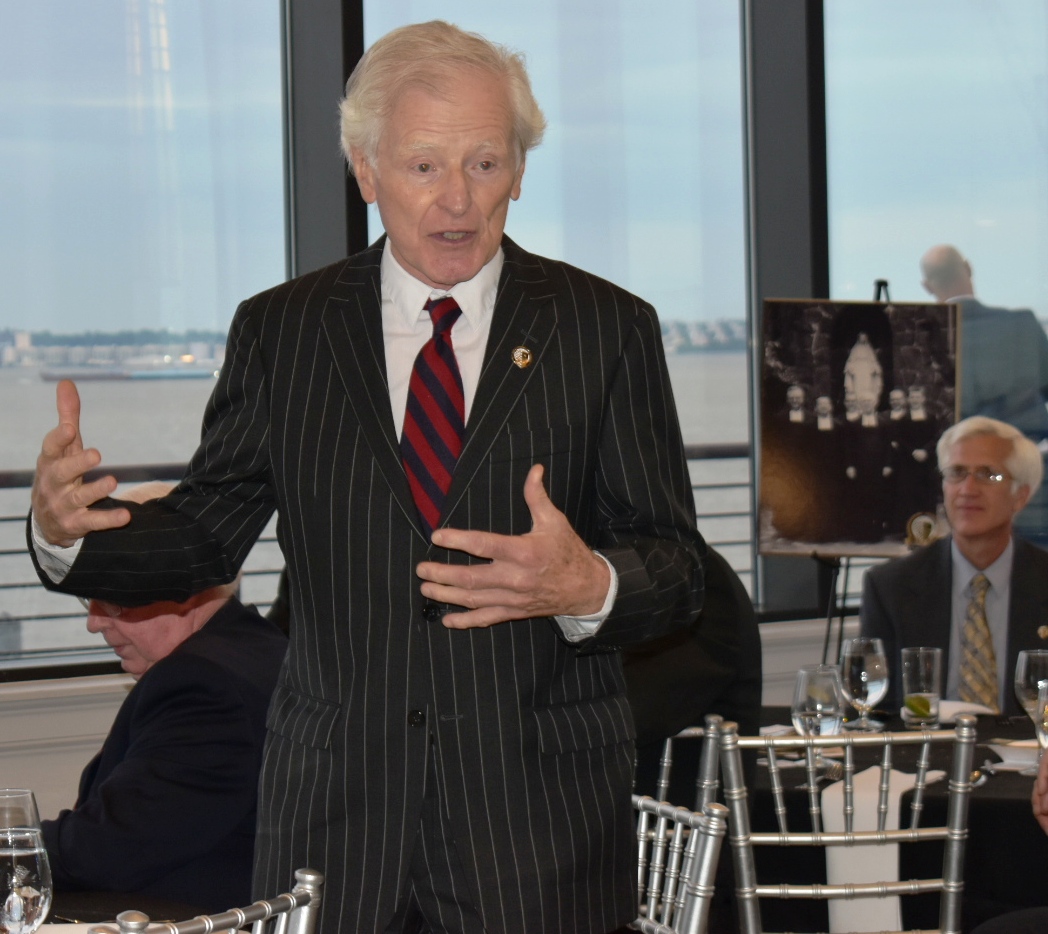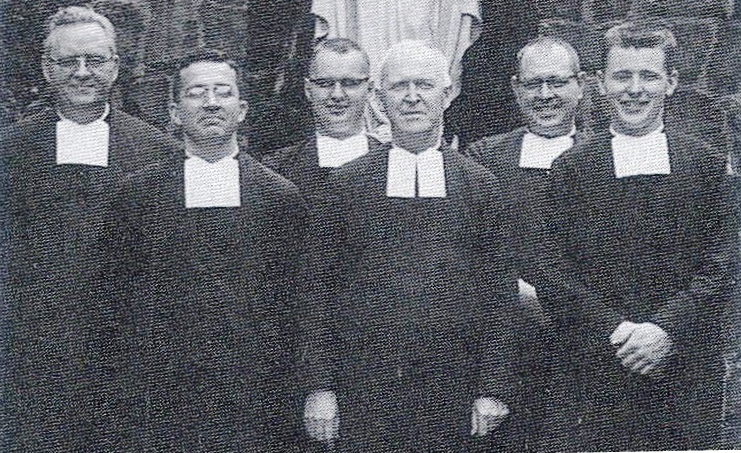 Here are the names of all of the Brothers of Christian Schools who
were inducted into the Hudson Catholic Hall of Fame on Friday, June 18, 2021.
The De LaSalle Christian Brothers Community of 1964 to 1968.
Br. Francis McCormick – Principal 1964 & 1965
Br. Thomas Caldwell – Principal 1966-1968
Br. Luke Maher – Vice Principal 1965-1968
Br. Robert Annas ~ Br. Norbert Dunn ~ Br. Lloyd Hepburn ~ Br. Albert Lautenslager
Br. Bernard Gresh ~ Br. James McGowan ~ Br. Bernard Bilicki ~ Br. Benedict Brown
Br. Henry Laffey ~ Br. Brenden Donnelly ~ Br. Francis J. Diamond ~ Br. Matthew Hogan
Br. Martin Zewe ~ Br. Patrick King ~ Br. Richard Kestler ~ Br. Leonard Lubbehusen
Br. John Condon ~ Br. Joseph T. Myers ~ Br. Eadbert Moran
Enjoying the evening with four of the "young" men who were part of the
freshman class of 1964, upon whose shoulders we all stand.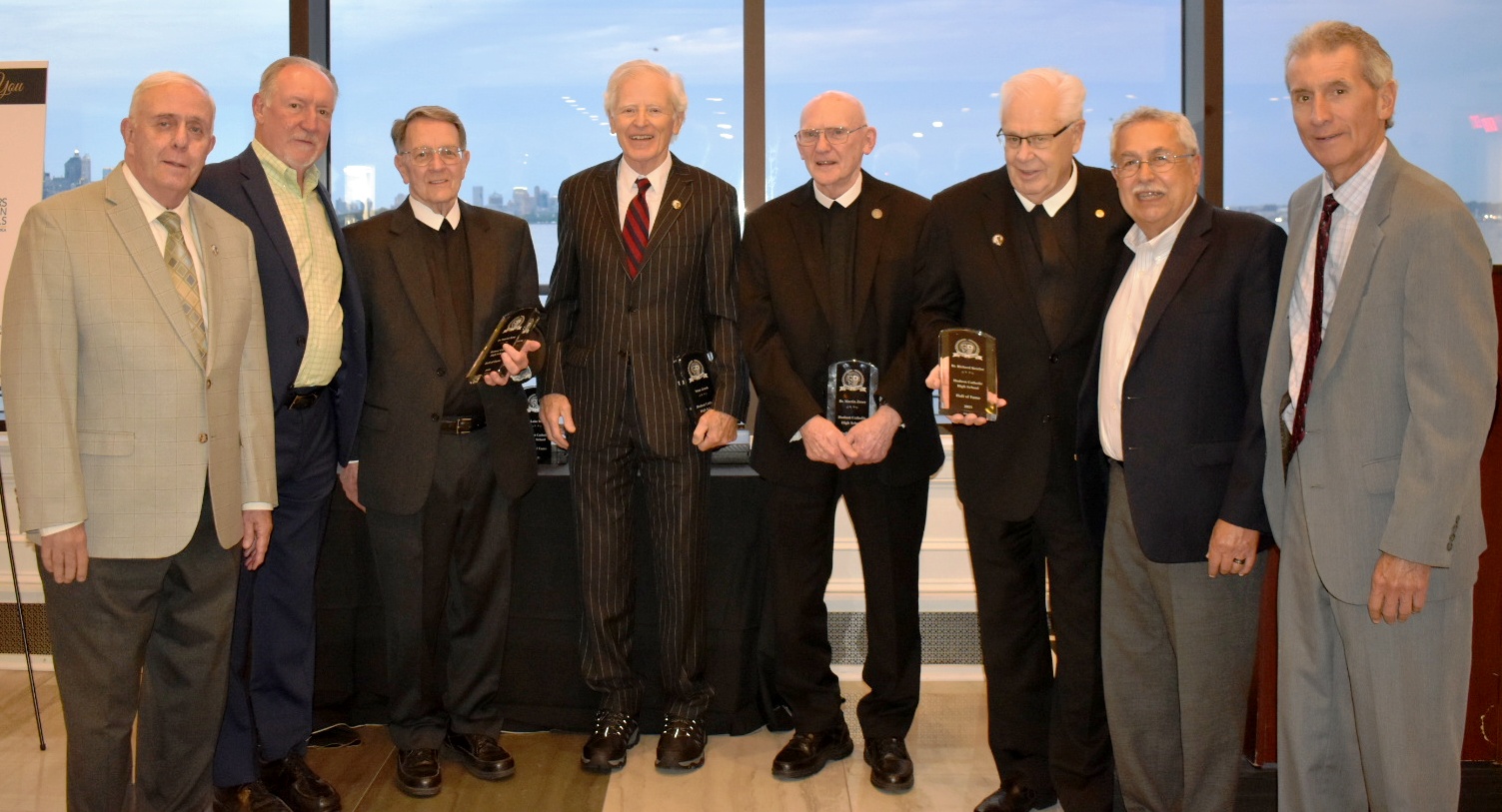 Many of those in attendance shared some wonderful memories of their days at the Hawks Nest.